Weren't Another Other Way To Be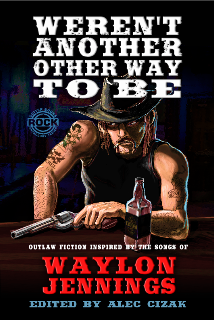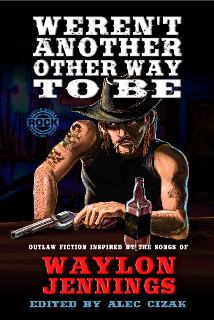 Outlaw Fiction Inspired by the Songs of Waylon Jennings
Edited by Alec Cizak
As he observed the commercialized and soulless country music scene, Waylon Jennings famously sang, "Where do we take it from here?" He answered that question by leaving Nashville–heading home to Texas to help create what came to be knows as outlaw country.
Today, looking at the crime fiction world, we find ourselves asking the same question. The grittiest, harshest, most disturbing fiction form is being cut off from its roots, sanitized, made "safe."
In this volume, like Waylon did with the country genre in those bygone days, we're looking to rock the boat. Don't give us stories contorted to conform to commercial, or political, agendas. We want outlaw fiction. The real deal. No apologies. No limits.
Guidelines:
*Submissions will be open until December 31, 2022.
*We are seeking stories between 3,000 and 6,000 words.
*Use a Waylon Jennings song title as the title of your story, then follow wherever the inspiration leads. A complete list of Waylon Jennings' recorded songs is available here.
*Do not quote the lyrics of the song whose title you have chosen. Take the story in your own direction.
*Avoid cliches. Do not set your story in a bar.
*Seek to capture the spirit and attitude of the artist. Waylon was a hard partier with a big heart and little patience for bullshit.
*Each song title will be used once. Claimed titles will be posted on this page.
Send submissions to RockAnthologies@Gutterbooks.com
By submitting your work you attest that you are able to grant full publication rights, and if your story is accepted for publication you agree not to publish it elsewhere for one year after this anthology is published. Please, no simultaneous submissions. All contributors will receive a cash payment and a contributor copy.
The following song/story titles are already being used:
"Lonesome, On'ry and Mean"
"Somewhere Between Ragged and Right"
"Ain't Livin' Long Like This"
"Ain't No God in Mexico"
"Gold Dust Woman"
"Bad Day"
About The Editor: Alec Cizak is a writer and filmmaker from Indianapolis. His fiction has appeared in several journals and anthologies. He is also the editor of the fiction journal Pulp Modern.